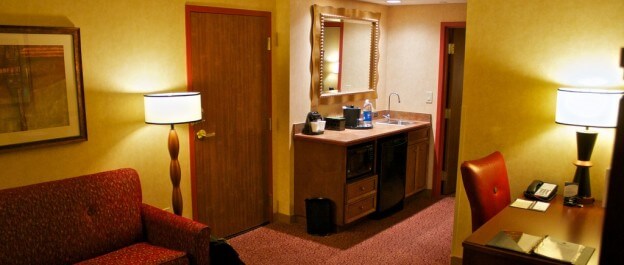 Really Nice Hotel
I got to take a trip to Frisco, TX for work so of course I went down a day early so I could find things to photograph (see my post on the Botanical Gardens). When I finally got to the hotel I was staying at for work, I was blown away. This place was nice. I've stayed in an Embassy Suites hotel before, but this one was the top of the line.
I was quite thirsty after driving around all day and this big bottle of Aquafina was a nice sight, until I saw the price tag. No thanks, I'll stick with the tap water.
Besides being sticker-shocked, I enjoyed some of the architectural elements of the room such as a desk lamp.
The view from my balcony was just as good as the room itself, overlooking the Dr. Pepper Ballpark.
It was a really nice trip, and I'm glad I can say I stayed at the Embassy Suites in Frisco.